By Faith...
After serving for several years in pastoral ministry across the country, the Lord brought together four friends and called them to move their families to the Salt Lake Valley for the purpose of planting church-planting churches. By faith in November of 2011, they resigned their ministries to begin planting Gospel Grace Church. Over the next 10 months several other families sensed that God was also calling them to step out in faith and move to Salt Lake to be a part of church planting.
On August 19, 2012, about 70 people gathered in the Post Chapel on the University of Utah campus for our first meeting.
Of those 70 about 40 became the core planting team of GGC. Over the next several months, believers from across the country continued moving into the valley to join with new friends from SLC to form a new community that centered around the gospel of grace.
Planting on U of U Campus
One year later, we officially chartered around the mission of glorifying God by making gospel-centered, grace-saturated disciples of Jesus Christ, and God has grown the church significantly since then.
We met for 2 years in the Post Chapel until people were literally sitting on laps or searching for a seat on the floor. For another year, we met in the ballroom of the University Guesthouse. There was plenty of room, but as our ministry grew, we sensed the need for a strategic center in the heart of Salt Lake City where we could do ministry 24 hours a day 7 days a week.
We began praying that God would provide a place to help us fulfill a church planting vision to reach a city and a state for Christ.
Gospel Grace at Liberty Park
In February of 2016, through the sacrificial giving of our church and partners around the country, God provided a significant downpayment to purchase the building here on the corner of 7th East and 13th South.
Since moving into our new church home, we have seen God do exceedingly and abundantly more than we could ask or think. Our church family has grown in attendance, community groups have been raised up, and we sent families to help revitalize a church in the SW corner of the city.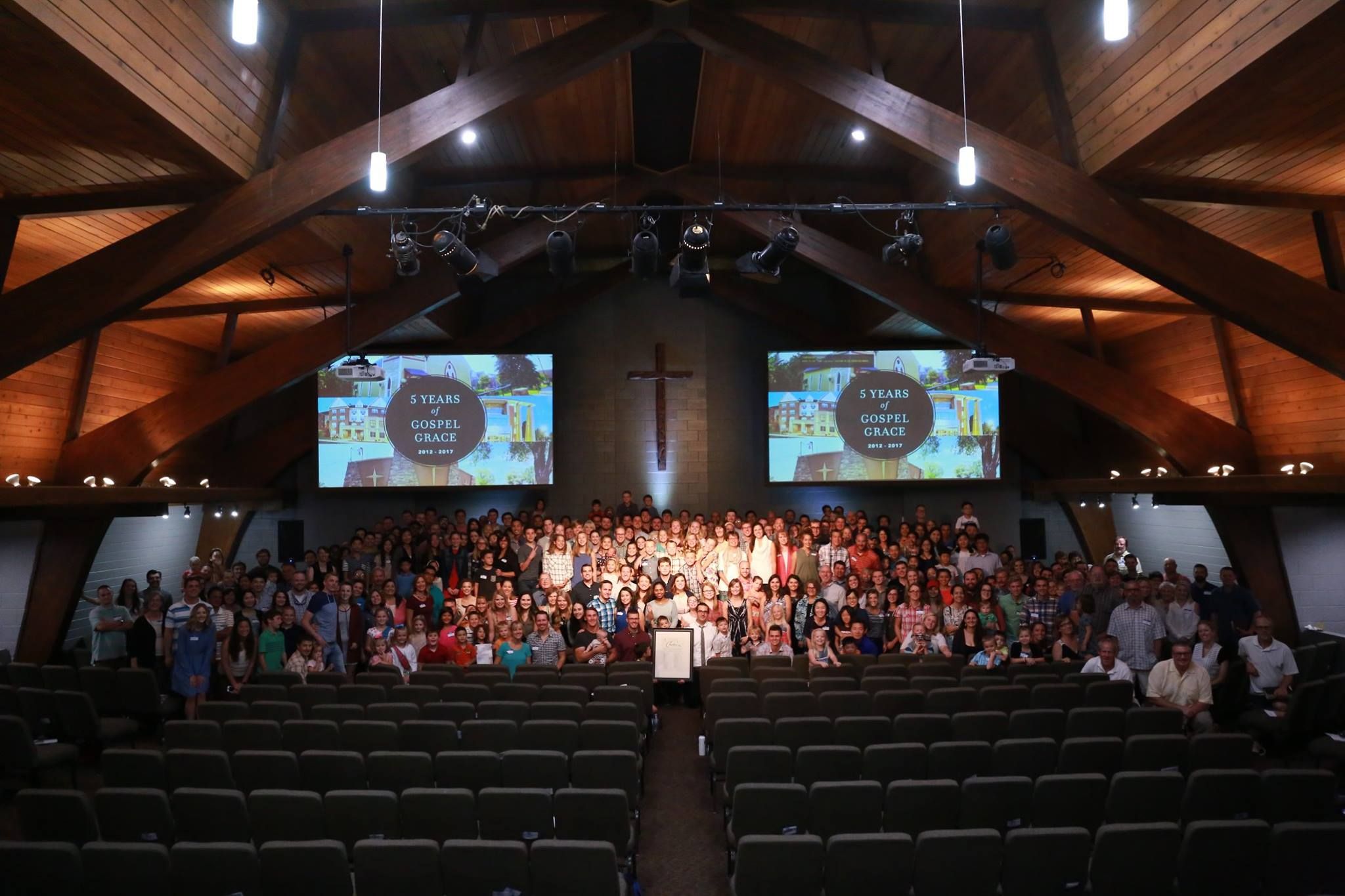 As God has grown our church, leaders have been raised up as well. Church planting teams are forming to plant churches out of Gospel Grace. Church planting has always been a significant part of Gospel Grace's DNA. The core value that represents this is Strategic Multiplication. Living in one of the least churched cities in America, we long to see God raise up new churches across this valley to shine as lights of God's grace into the darkness. We train leaders through a two-year pastoral internship program and are praying that God would help us multiply into new church plants across the city.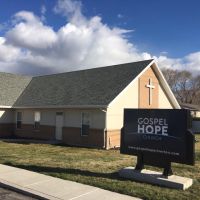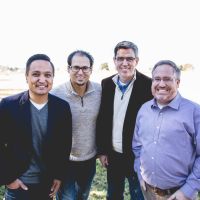 Gospel Hope in Riverton
In the spring of 2017, several families from Gospel Grace partnered with a new leadership team in Riverton, Utah to revitalize an existing church to become Gospel Hope Church. God has blessed this ministry, and we look in faith and hope to our family of churches continuing to partner for the gospel in the valley.
Our prayer is that God would use us more and more as a church to glorify Him by making disciples of Jesus who are gospel-centered and grace-saturated.